Peggy Lui Dancer is the best! She is so knowledgeable about the area and quick to respond. We could always count on honest advice and guidance. Peggy Lui is not only an impressive Realtor but also an amazing person. She is encouraging and positive..such wonderful qualities to work with. ksong197houston

Mrs Peggy was Very Knowledgeable and profesional. My house was on the market for only 2 weeks and we recieved an offer with in about 4 more weeks we closed I would highly recommend. lynn832008

Rarely does someone make an impression to motivate me to actually sit down a write a letter about it. Well Peggy Lui Dancer and her team has made such an impression. Peggy Lui is remarkable in that she is able to cover all the bases, all the time and make it look easy. Her professionalism, efficiency and natural graceful interactions are purely amazing! I've never seen anyone so motivated, energetic, willing and able to pull magic out of a hat as Peggy Lui has done. What she does, the way she does it you can't learn, it comes naturally. She has a gift, she is a gift. mcking5991
____________________________________________

My realtor Peggy with the listing pros team was very professional and responsive to any and all questions I had. My house sold quick! I would use her again if selling or buying property! Sincerely John Beaty

First and foremost, Peggy came prepared when we initially met to discuss listing our home. She had researched all the local comps and had detailed reasonings behind the suggested price we should list our home. She had suggestions about ways to make our existing residence more appealing to potential buyers. She felt like if she did not get us our asking price or above, it would mean she failed us. Peggy was always ready and willing to accommodate any requests we had when it came to selling our home and then in finding us a short term lease before we closed. We had many last minute asks and Peggy always made herself available and always during the time frame we required. You'd be doing yourself a disservice not to use The Listing Pros next time you sold your home. BrettBarton

I recommend any serious buyer or seller to engage with Peggy Dancer. She works tirelessly to find the right property, she is tenacious in negotiating, creative with pricing and marketing, and an all around delightful person to represent you at the real estate table. MathewNerbonne

We have been doing business with Peggy Lui Dancer of The Listing Pros Team for 5 years. She has represented us as buyers agent, sellers agent as well as helped us rent our rental properties. In every occasion, Peggy has been extremely professional, responsive, knowledgable and helpful in every aspect of these dealings. We ALWAYS feel like our best interests are her top priority. We couldn't have asked for a better agent and would highly recommend Peggy Lui Dancer to anyone. BonnieLeigh

Peggy is the best realtor we ever dealt with. She is so patient, professional and always be there for us. Thanks so much Peggy! MichelleYu

Our home buying experience with Peggy Dancer has been excellent. She clearly understood what we were looking for and showed us the complete range of available options in a couple of preliminary tours. Based on our observations from the preliminary tours we were able to quickly narrow down our search and come up with a list of more specific requirements for the house we want to buy. Peggy found two homes that matched our requirements within a week and we selected one of the two. She has been with us not only in finding the right home for us but also in providing helpful guidance throughout the entire process. We would recommend Peggy to any prospective homebuyer or seller without any hesitation. PriyanthaJayawickrama

We are so thankful for the Listing pros team. They made the sell of our home a breeze. Peggy is wonderful, professional and worked quickly to get us the most for our home. Thanks Listing Pros! BrandiOdaniel
I was referred to Ms. Peggy Dancer with the Listing Pros Team and she did a wonderful job with selling my home from start to finish. She was very knowledgeable as well as patient and kind. She made my home selling experience quick and smooth. She worked around my schedule and always made me feel like I was her number one priority as a client. I will definitely refer her to others. I would like to end by saying: "Thanks Ms. Peggy for doing an amazing job". YolandaMoss
Peggy was so easy to work with, she communicated and was very responsive from start to finish. She knows the real estate business!!! I am so grateful to have been able to work with her. DonnetteWells.
Great customer service above and beyond throughout the entire process.Peggy really made our buying experience easy for first time home buyers. Thank you Listing Pros Team for your hard work. SherreeBryant
We had an outstanding experience with Peggy in selling our home in Summerwood. She knows the Houston area very well and her years of experience provides insights into pricing and marketing the house for maximum return. If you are searching for an agent that will exceed your expectations in every area of the process, then I would highly recommend Peggy as your selling agent!! MikeHorner
Peggy was always on time for appointments, kept a positive attitude, has the patience of a Saint and I would recommend her to my best friend. VickiCapka
We love to work with Peggy. She always surprised us with her response speed and professional advice. She is full of passionate and energy. We never need to worry about next steps, as she has already prepared everything for us. She is the best! MattWirrick
"Credo"
The Endless Pursuit of 5 Star Client Care Excellence!
"Mission Statement"
Provide 5 Star Service for 5 Star Clients Using Technology as a
Service Enabler but not Replacing our 5 Star Client Centric Values!
Steve & Peggy Dancer - Founders
The Listing Pros Team
Buying or Selling ~ Call The Pros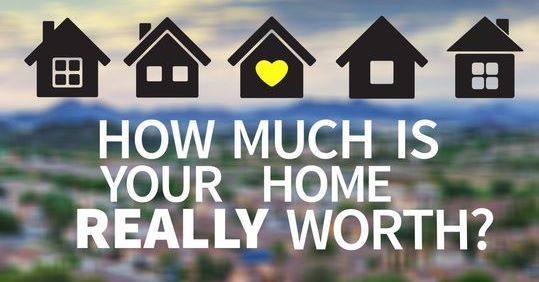 Click Here ~ FREE! Home Value Estimate ~ Click Here